Slide
All of our open roles can be offered as remote positions!

hero-image@2x
Enhancing offshore

risk mitigation


with Youreka
How Shell leveraged Youreka to create a new data collection and management system to enhance access to real-time health and safety data.
hero-image@2x
Smarter Forms.
Smarter Procedures.

Smarter Service.
See the future of field technician work: Go from checking boxes to performing guided audits, installations, inspections, and assessments that adapt in real-time.
Make your organizational knowledge work as hard as you do.
Trusted by
leading enterprises

worldwide
Built for Enterprises Who Run on Salesforce
Create and complete forms at scale, run analytics and workflow, all without leaving the comfort and security of your Salesforce environment.
Simplify Smart Mobile Forms, at Scale
A Salesforce-native mobile workforce solution that guides procedures, standardizes processes, and collects data–even offline.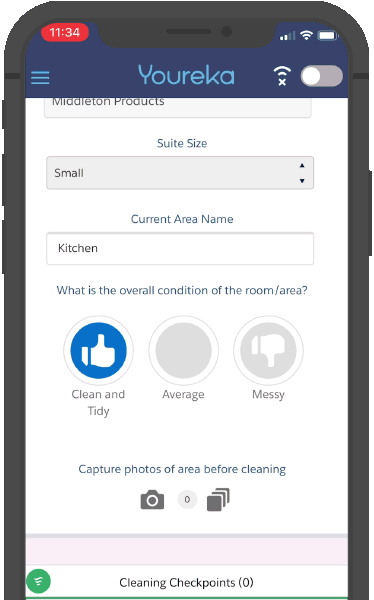 Health, Safety, and Environmental Checklists
Inspections and Assessments of Equipment, Facilities, and People
Guided Break-fix, Maintenance, and Installation Procedures
Quotes, Estimates, and Field Tickets
Solutions for the most demanding
industries
Expert Support from Start to Finish
Integrated Success and Support

Industry Patterns and Templates

Experts on Demand

Managed Services
Global Implementation Partners

Technology Partners
Latest Release: Youreka Kilowatt
Accelerate Your Field Operations with the Youreka Kilowatt Release
COVID-19 Assessments and Safety Checks
Easily deploy and manage self-assessments to your clinical staff or employees.
Watch Our Feature Release Demo!
Chief Product Officer Dan Bergner will walk you through Kilowatt's feature spotlights.
Youreka is proud to be a top app on the AppExchange and a top Salesforce partner.
Put your organization's knowledge to work, today.